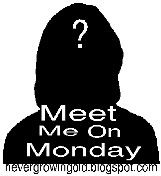 For Mellow Yellow Monday I am using my yellow sweatshirt. I love this thing.
1. What are you wearing right now?
I DON'T EAT THESE TOO OFTEN, BUT IF I DID, IT WOULD BE CHERRY.
4. What was the last movie you saw in the theater?
I HAD TO THINK ABOUT THIS ONE. I RARELY GO TO MOVIES. I THINK KIT WAS THE LAST ONE.
5. Would you rather live without TV or without music.