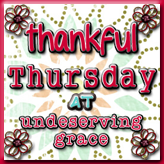 1. I was able to take a wonderful trip to Clovis, CA. The trip included a baby shower, a wedding reception, and sleeping in the tent trailer.
2. I am learning to sew again. It is sew much fun. I have made a baby quilt, receiving blankets, and burp rags.
3. Daniel has been accepted to an adult day program and will be starting on June 20th.
4. I have been married to Tom for 24 years now. He surprised me with a card and flowers when I got home from Clovis.
5. School is out for the summer. I will be teaching 1st grade next year. We will also have a new principal. This is all good.
6. The bruise on my leg is getting better. (I was going to put a picture up but I will spare you all)
7. My new blog design is on its way. Can't wait till it all gets up.