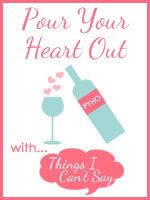 Yesterday I found this incredible video over at NYC Island Gal's blog. It had a tremendous impact on me. I would like to share that with you now.
After recovering from the blow to my head, I starting have a conversation with myself. Like what was I thinking ect. I am not living my life for anyone but God. This life is my assignment to show him what I am made of. To show him that I can do it. This is my test. My test alone.
This started me thinking about a track meet. In a track meet they have a race with hurdles. Each runner is assigned to his or her own lane. They must stay in that lane and not go over to another one. There are these hurdles placed along the way that they must jump over. They must jump over their hurdle and not someone elses. When they have jumped over all the hurdles then they run to the finish line.
Isn't this a lot like life? We are assigned a life. We must live our life and no one elses. We have hurdles placed in our way that are just for us. We can't go get someone elses and they can't come and get ours. We must stay in our life and work it through until we reach the finish line.